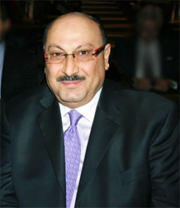 Manuel Hassassian
Ambassador from Palestine to London
Born in Jerusalem and educated at the College des Frères. Professor Manuel Hassassian served Bethlehem University and the Palestinian people with distinction for twenty five years. He is a dynamic professor of  political science and has demonstrated brilliant leadership in several key administrative  roles at the University: Dean of Students, Dean of the Faculty of Arts and Chair of the Humanities Department and for the past nine years as the Executive Vice President, during which time he also served as the President of the Rectors' Conference of the Palestinian Ministry of Higher Education and President of the Palestinian-European- American Cooperation in Education (PEACE) program.
In addition to the many demands on his time with senior administrative responsibilities at Bethlehem University, during his tenure at Bethlehem University  Professor Hassassian made significant scholarly contributions in  the  field  of  political  science with the publication of over 100 reviews, articles and chapters, including Palestinian Political Culture, Civic Society and the Concept of Citizenship, The Transformation of Palestinian Civil Society and its Role in Developing  Democratic  Trends  in  the  West Bank and Gaza Strip, and Historical Justice and Compensation for  Palestinian Refugees. Professor Hassassian also served the Palestinian people as a consultant to the Higher Ministerial Committee for Church Affairs, the Ministry of Planning and International Cooperation, UNESCO, the Palestinian Negotiating Team on Refugee Final Settlement, the Orient House P.L.O. Office in Jerusalem as Chief Political Advisor to the late Mr. Faysal Husseini, Minister of State Affairs – Head of the Jerusalem File, and the Ministerial Commission on Refugees, among others.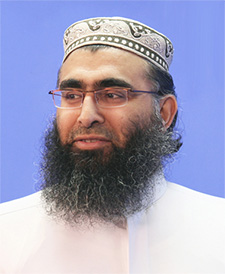 Imam Qasim Rashid Ahmad
Chairman at Al-Khair Foundation & CEO of IQRA TV
Imam Qasim Rashid Ahmad is the founder and Chairman of Al-Khair Foundation (AKF). A graduate in Islamic sciences, he has been actively involved in AKF's work both at home and overseas.
For many years, Imam Qasim led AKF's fundraising efforts by utilising his expansive reach and influence in the UK Muslim community. He has also played a large role in establishing and overseeing many of the charity's aid and development programmes to date.
Prior to AKF, Imam Qasim served as counsellor, community/faith leader and imam at the Croydon Mosque and Islamic Centre. He also worked as visiting imam at Her Majesty's Prison, for nine years. Here he counselled, taught and offered general welfare support to reforming prisoners.
Imam Qasim is also the CEO of IQRA TV, which has come to be known as one of the UKs premier Muslim television broadcasters.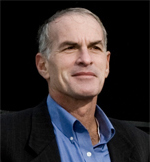 Norman Finkelstein
American political scientist, professor, and author. His primary fields of research are the Israeli–Palestinian conflict and the politics of the Holocaust, an interest motivated by the experiences of his parents who were Jewish Holocaust survivors. He is a graduate of Binghamton University and received his Ph.D in Political Science from Princeton University.
He currently teaches at Sakarya University's Center for Middle Eastern Studies in Turkey.
Finkelstein is the author of ten books that have been translated into 50 foreign editions: